New Member Information Center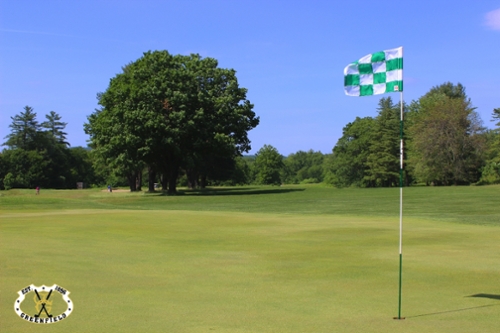 Welcome to the Country Club of Greenfield!
1. No tee times are required during the week. During league time please check with the golf shop to get you out on the back nine. Tee times are required on weekends using the password-protected Tee Time Signup Form. Call golf shop for password. The online system will be available at 7:15am on Wednesday for the following weekend.
Link to tee time page: Members-ONLY-Tee-Time-Signup
GOLF COURSE HOURS:
Season starts till 4th Monday in April: Golf Course will open at 8:00 AM for play
4th Monday in April to October 1st: Weekdays course opens at 7:00 Weekends course opens at 6:44
Tournament tee times must still be made through the golf shop starting on April 1st -- They are NOT available on online.
Starting on April 1st you can sign up for tee times for the following events, call or sign up in the golf shop:
May 7th Two Man Scramble
June 10-11-12 Mac Sennett Two Ball
June 19th Father Son
June 24th Friday Senior Open
August 19th Friday Jon Hunt Senior Two Ball
August 27/28 Greenfield Open
September 10th Sat, Bucky Scotch
September 18th Sunday Mixed Invitational
2. With the your membership you get free access to the driving range (Irons only) and bag storage is also no charge, check with golf shop for details. As a member you can rent the banquet room at no charge.
3. Those looking to find golfers to play with please reach out to the golf shop they will be able to find players of your ability to play with. There is also plenty of opportunities to sign up for multiple tournaments where you will be paired with different people which is a great place to meet new players.
4. Please sign up with the golf shop for a USGA handicap the fee for the season is $40.00
5..Year Long Cart Memberships are available:
Single Cart membership - $650 if paid in full by April 1st 2022, $700.00 if paid thereafter.
Family Cart membership- $975.00 if paid in full by April 1st 2022, $1050.00 if paid thereafter.
6. The club has multiple leagues for players of all abilities. .
Monday Night 9 Hole Women (individual)
Tuesday Morning 18 Hole Women (individual)
Tuesday Night Men Scratch League (team) No handicaps
Thursday Night League (team) Handicapped
Please contact golf shop if you are looking to play on league days we will accomdate you to get on the golf course.
7. Country Club of Greenfield Board of Directors:
8.Golf Shop Staff
9. Grounds Crew
Chris Reid, Golf Coure Superintendent